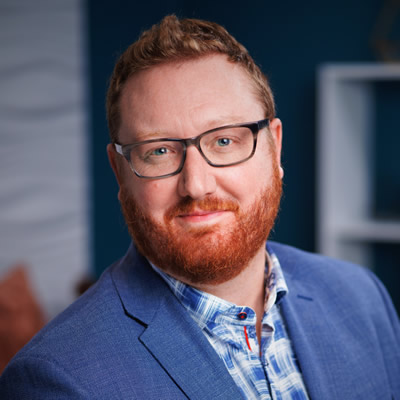 Louis Béland is an entrepreneur focused on helping others follow their dreams. Raised in an entrepreneurial family and immersed in the community from a young age, Louis's passion naturally rests in igniting the same enthusiasm for business in others and creating opportunities for budding entrepreneurs.
Louis has ventured into many different business sectors, including media production, an integrations startup in New Zealand, and an artisanal roastery and coffee shop for which he earned himself Young Entrepreneur awards two years in a row.
From start-ups to succession planning, from public speaking to mentoring and coaching, Louis loves sharing his experience and passion with anyone who will listen. His most recent successes came as a regional director for the Société économique de l'Ontario where he led youth initiatives and entrepreneurial support initiatives for the francophone communities of Ontario, as well as building the largest GrowthWheel certified business advisors team in Canada, a team specialized in helping business owners make the best possible decisions.
You will now find him spearheading workforce development projects and agrifood initiatives with the Eastern Ontario Training Board and the Eastern Ontario Agrifood Network, combining his expertise and passion to help communities throughout Eastern Ontario.
n.